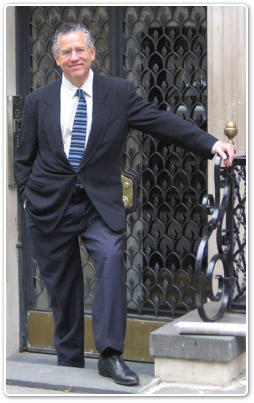 David Zapp was born in Panama City, Panama. He was educated at Columbia University in 1967 and Colombia Law School in 1970. After receiving his law degree, Mr. Zapp joined the Legal Aid Society and was assigned to the Special Narcotics Courts of New York City. In 1974 Mr. Zapp started his own practice, specializing in the burgeoning field of narcotics cases that were being prosecuted in the Federal and State courts of New York and New Jersey. He has appeared in federal courts in New York, New Jersey, Connecticut, Pennsylvania, North Carolina, South Carolina, Florida, California, Arizona, Florida, Ohio, Texas, and Puerto Rico.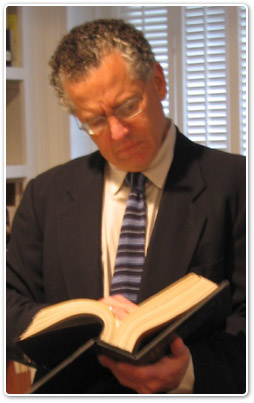 In 1994 Mr. Zapp edited and translated The Federal Sentencing Guidelines, Federal Narcotics and Money Laundering Laws, into Spanish and also published a Spanish-English edition of Habeas Corpus. He has also published Spanish-English versions of The Federal Rules of Criminal Procedure, The Federal Rules of Appellate Procedure, and a pamphlet on immigration law, forfeiture law, New York State Penal Law and Criminal Procedure. In addition, Mr. Zapp prints and distributes a monthly newsletter, published in both English and Spanish, dealing with current cases and information of interest to incarcerated defendants who are either foreign born or accused of narcotics related crimes or money laundering.
Mr. Zapp is a member of the Criminal Justice panel representing indigents and will not bill the Government for his services, considering it the obligation of every criminal defense lawyer to engage in Pro Bono work on behalf of the poor.
David Zapp has practiced criminal law exclusively for more than thirty-five years and is fluent in Spanish. He has established a specialty in representing extradited defendants accused of money laundering and narcotics trafficking.
Areas of Practice:
Criminal
Narcotics
Money Laundering
Forfeiture
Homicide
Bar Admissions:
New York, 1972
New Jersey, 1972
United States District Court for the District of New Jersey
United States District Court for the Eastern District of New York
United States District Court for the Southern District of New York
United States District Court for the Northern District of New York
United States District Court for the District of Columbia
United States Court of Appeals for the Second Circuit
United States Court of Appeals for the Third Circuit
United States Supreme Court
Education:
Columbia University, New York, New York, '67
Columbia Law School, New York, New York '70
Professional Associations and Memberships:
Criminal Justice Panel
National Association of Criminal Defense Lawyers
Legal Publications in Spanish (Founder, 1994)