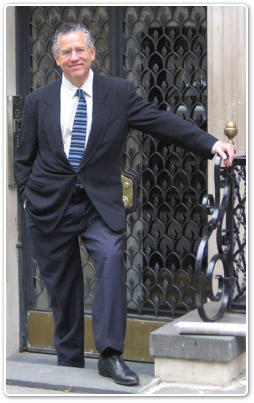 David Zapp nació en la ciudad de Panamá, Panamá. El realizó sus estudios en la Universidad de Columbia y se graduó en 1967, y recibió su licenciatura en derecho de la Escuela de Derecho de la Universidad de Columbia en 1970. Después de graduarse en derecho, el Sr. Zapp se unió a la Sociedad de Ayuda Legal y fue asignado a los Tribunales Especiales de Narcóticos en la ciudad de Nueva York. En 1974 el Sr. Zapp abrió su propio despacho, especializándose en el campo creciente de casos de narcóticos procesados en tribunales estatales y federales en Nueva York y Nueva Jersey. El ha comparecido ante tribunales federales en Nueva York, Nueva Jersey, Connecticut, Pensilvania, Carolina del Norte, Carolina del Sur, Florida, California, Arizona, Ohio, Texas y Puerto Rico.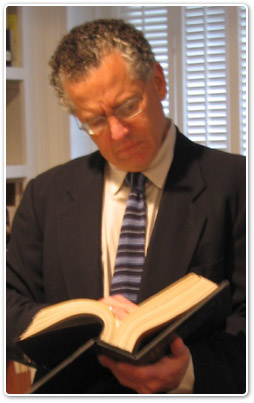 En 1994 el Sr. Zapp tradujo al español y editó el libro Sentencias y leyes federales de narcotráfico y lavado de dinero (The Federal Sentencing Guidelines) y también publicó una edición en inglés sobre Comparecencia (Habeas Corpus). El también ha publicado versiones bilingües en español e inglés de Las reglas federales del procedimiento criminal (Federal Rules of Criminal Procedure), Las reglas federales del procedimiento de apelación (Federal Rules of Appelate Procedure), y folletos sobre inmigración, leyes de incautación, y ley penal y procedimiento criminal de Nueva York. Adicionalmente, el Sr. Zapp imprime y distribuye un boletín mensual, publicado en inglés y español, que incluye casos de actualidad e información de interés a acusados encarcelados extranjeros o que son acusados de crímenes de narcotráfico o lavado de dinero.
El Sr. Zapp es miembro del Grupo de Justicia Criminal que representa a clientes indigentes y no cobra al gobierno por sus servicios, ya que considera como una obligación de cada abogado penalista el envolvimiento con trabajo voluntario para el beneficio de personas de bajos recursos.
David Zapp ha ejercido el derecho penal exclusivamente por más de treinta y cinco años y domina el español. El ha establecido una especialidad en representar acusados extraditados acusados de lavado de dinero y tráfico de narcóticos.
Áreas en que ejerce su profesión:
Criminología
Narcóticos
Lavado de Dinero
Decomisos
Homicidios
Bar Admissions:
Nueva York, 1972
Nueva Jersey, 1973
Tribunal Federal de Distrito del Distrito de Nueva Jersey
Tribunal Federal de Distrito del Distrito Oriental de Nueva York
Tribunal Federal de Distrito del Distrito Sur de Nueva Jersey
Corte del Distrito de los Estados Unidos para el Distrito del Norte de Nueva York
Corte del Distrito de los Estados Unidos para el Distrito de Columbia
Tribunal Federal de Apelaciones del Segundo Circuito
Tribunal Federal de Apelaciones del Tercer Circuito
Tribunal Supremo de los Estados Unidos
Estudios:
Universidad de Columbia, Nueva York, Nueva York, 1967
Escuela de Derecho de Columbia, Nueva York, 1970
Asociaciones y Afiliaciones:
Grupo de Abogados Justicia Penal
Asociación Nacional de Criminalistas
Publicaciones Legales en Español (Fundador, 1994)