Recent Articles/Artículos Recientes
Home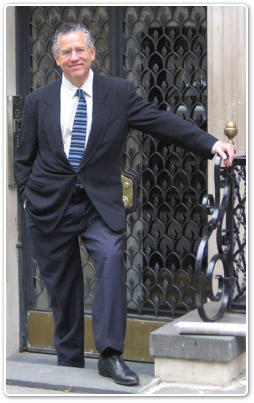 At the law firm of David S. Zapp, Esq. our clients benefit from more than 30 years of experience in criminal defense. Every case is well researched and carefully reviewed in order to provide each client with a defense strategy suitable to their individual situation. Our goal is to ensure that our clients understand the legal process and are satisfied that everything was done for them.
Although the firm handles all types of criminal cases, we specialize in narcotics and money laundering cases and we practice almost exclusively in the Federal Courts of New York, New Jersey, and Washington, D.C. However we have represented clients in Federal courts all over the United States and Puerto Rico. Mr. Zapp is fluent in Spanish, born and reared in the Republic of Panama and attending Columbia College and Columbia Law School in New York City. Mr. Zapp also travels to Latin America where he counsels defendants awaiting extradition in Latin America.
We are committed to providing our clients with the best legal assistance possible.
Recent Articles
In Rare Ruling Vacating Sentence as Unreasonable, Second Circuit Expounds on the Role of Mercy in SentencingComment Now/Opina ya! »
An article by Jacqueline L. Bonneau and Harry Sandick, December 20, 2017, edited by David Zapp and Johanna Zapp
In United States v. Singh, 16-1111-cr (Kearse, Hall, Chin), the Second Circuit vacated the defendant's 60-month prison sentence—which was nearly three times the top of his Guidelines range—for illegally reentering the United States after the commission of […]
Guilty Pleas Plea Bargain vs. No Plea BargainComment Now/Opina ya! »
"Eric Carpenter, a former Army lawyer who teaches law at Florida International University, said a naked plea can be advantageous by allowing the defense to refrain from agreeing to certain facts that it might otherwise have to concede to under a plea agreement."
This remark was made in connection with the plea of guilty by Sgt […]
Extradited Colombians must be allowed to see their familiesComment Now/Opina ya! »
March 1, 2017
MAILED VIA USPS CERTIFIED MAIL
Juan Carlos Pinzón
1724 Massachusetts Ave NW
Washington, DC 20036
Dear Ambassador Pinzón,
We write this letter in support of a request that you insist to the appropriate U.S. authority to honor the condition of extradition as set forth by your Supreme Court to allow extradited Colombian nationals visits by […]
Publications