Recent Articles/Artículos Recientes
Home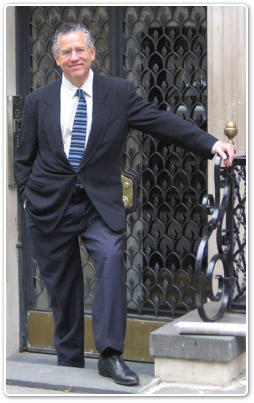 At the law firm of David S. Zapp, Esq. our clients benefit from more than 30 years of experience in criminal defense. Every case is well researched and carefully reviewed in order to provide each client with a defense strategy suitable to their individual situation. Our goal is to ensure that our clients understand the legal process and are satisfied that everything was done for them.
Although the firm handles all types of criminal cases, we specialize in narcotics and money laundering cases and we practice almost exclusively in the Federal Courts of New York, New Jersey, and Washington, D.C. However we have represented clients in Federal courts all over the United States and Puerto Rico. Mr. Zapp is fluent in Spanish, born and reared in the Republic of Panama and attending Columbia College and Columbia Law School in New York City. Mr. Zapp also travels to Latin America where he counsels defendants awaiting extradition in Latin America.
We are committed to providing our clients with the best legal assistance possible.
Recent Articles
Mexico halts extradition of Joaquín Guzmán LoeraComment Now/Opina ya! »
Judges in Mexico have temporarily halted the extradition of Joaquín Guzmán Loera,  "El Chapo," pending the outcome of appeals filed this week by Mr. Guzmán's lawyers. The appeals argue in part that some of the accusations are based on hearsay rather than direct evidence.
I don't know why lawyers in Colombia and elsewhere do not raise […]
Supreme Court Rules Against Freezing Assets Not Tied to CrimesComment Now/Opina ya! »
By Adam Liptak – March 30, 2016
For the New York Times
The Supreme Court's ruling on Wednesday arose from the prosecution of a Florida woman for Medicare fraud that, according to the government, involved $45 million in charges for unneeded or nonexistent services.
The government may not freeze assets needed to pay criminal defense lawyers if the […]
Interview with David Zapp regarding Jorge 40's Expulsion From the Peace and Justice CommissionComment Now/Opina ya! »
TTP: "What did you think of Jorge 40 being kicked out of the Peace and Justice Commission for not cooperating?"
David Zapp – "I think it was the best example of chutzpah."
TTP: "What's chutzpah?"
David Zapp – "It's the Hebrew word for "nerve" like when a man is accused of murdering his parents and then falls on […]
Publications