Recent Articles/Artículos Recientes
Home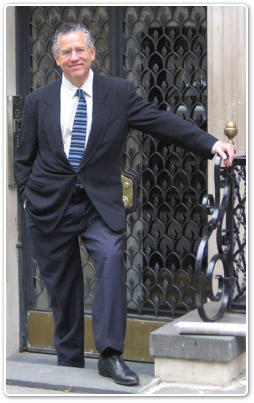 At the law firm of David S. Zapp, Esq. our clients benefit from more than 30 years of experience in criminal defense. Every case is well researched and carefully reviewed in order to provide each client with a defense strategy suitable to their individual situation. Our goal is to ensure that our clients understand the legal process and are satisfied that everything was done for them.
Although the firm handles all types of criminal cases, we specialize in narcotics and money laundering cases and we practice almost exclusively in the Federal Courts of New York, New Jersey, and Washington, D.C. However we have represented clients in Federal courts all over the United States and Puerto Rico. Mr. Zapp is fluent in Spanish, born and reared in the Republic of Panama and attending Columbia College and Columbia Law School in New York City. Mr. Zapp also travels to Latin America where he counsels defendants awaiting extradition in Latin America.
We are committed to providing our clients with the best legal assistance possible.
Recent Articles
"Juicio" es una mala palabraComment Now/Opina ya! »
Por Johanna Zapp
Lo siguiente es parte de un artículo que apareció en el diario New York Times recientemente.  El mismo habla de la decadencia de los juicios con jurado en nuestros tribunales. Hace poco estuve en la Radio Pública Nacional  para tratar exactamente este tema. Yo comentaba sobre cómo los acusados están aterrorizados ante la […]
Trial is a Bad WordComment Now/Opina ya! »
By Johanna Zapp
This is part of an article that appeared in the New York Times recently. It talks about the decline of jury trials in our courts. I was recently on National Public Radio talking about this exact issue. I was commenting on how defendants are terrified at the notion of going to trial. An […]
How Important Is My Guideline?Comment Now/Opina ya! »
By David Zapp and Johanna Zapp
Guidelines are like politics. Depends on where you are. In "Red" (Republican-Conservative) federal districts, guidelines will apply more frequently. In "Blue" (Democratic-Liberal) districts, "below-guideline" sentences will be the order of the day.
Let's take New York City and Miami/Tampa. New York City is blue, blue, blue.  Trump didn't even bother to […]
Publications