Recent Articles/Artículos Recientes
Home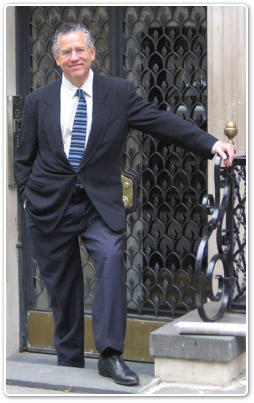 At the law firm of David S. Zapp, Esq. our clients benefit from more than 30 years of experience in criminal defense. Every case is well researched and carefully reviewed in order to provide each client with a defense strategy suitable to their individual situation. Our goal is to ensure that our clients understand the legal process and are satisfied that everything was done for them.
Although the firm handles all types of criminal cases, we specialize in narcotics and money laundering cases and we practice almost exclusively in the Federal Courts of New York, New Jersey, and Washington, D.C. However we have represented clients in Federal courts all over the United States and Puerto Rico. Mr. Zapp is fluent in Spanish, born and reared in the Republic of Panama and attending Columbia College and Columbia Law School in New York City. Mr. Zapp also travels to Latin America where he counsels defendants awaiting extradition in Latin America.
We are committed to providing our clients with the best legal assistance possible.
Recent Articles
Hunting for People of ColorComment Now/Opina ya! »
By David and Johanna Zapp
Utah v. Strieff, 136 S.Ct. 27 (2015), did not overrule Terry. v. Ohio (stop and frisk).  But it sure made it harder for defendants to succeed on motions to suppress evidence in circumstances that started out unlawfully.
That is because the Court held that an officer's discovery […]
Everything You Wanted to Know About Challenging Foreign Based Wiretap EvidenceComment Now/Opina ya! »
By David and Johanna Zapp
"When conducted in this country (U.S.), federal wiretaps are governed by federal wiretap law, but not outside the United States." Maturo, 982 F.2d at 60.
The Fourth Amendment's exclusionary rule, suppressing evidence seized in violation of the Fourth Amendment's (right to be free from unreasonable searches), generally does not apply to evidence […]


Watch Out for the E-Mails (Corrlinks)!Comment Now/Opina ya! »

By BENJAMIN WEISER, The New York Times, (edited), AUG. 26, 2016,

When Defendant pleaded guilty, he apologized in court. But this week federal prosecutors revealed that they had also been reading his emails. And they say the emails, sent from jail portray him as unrepentant. The government memo included copies of some of the emails. They […]

Publications